合作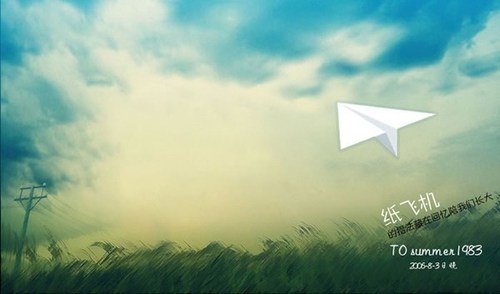 需要帮助不?

我不知道你是否在寻求帮助。如果你在,那么也许我能帮把手!

我承认我在网页设计方面是个新手,但如果你不需要太华丽的网站,我能帮上忙的!注册域名、购买空间、制作静态网页、甚至是安装一些博客或论坛系统我都没问题的。尤其是

WordPress

的博客系统,我对其可谓是深有研究!

我已经给一些人制作过网站,例如加拿大

4G

公司的英文站和中文站,都是我一手建立的。

如果你不需要人帮你建站,没关系,我也许在别处也能帮到你!

在加拿大已经生活了

7

年的我,精通中英文。对国内外的文化也都相当熟悉。如今的中国已是一个经济大国,许多外商都跑来做生意。要跟他们沟通的话,你或许需要一个好翻译。

除了口头翻译外,我还能做笔头翻译。我曾帮国内研发的一款网页浏览器翻译过英文版本。这款浏览器叫世界之窗,在他们英文主页的"感谢"页面里至今还能看到对我的致谢,我就是那个叫 Icy Ice 的人。

我曾在加拿大的一家电器店里工作过一段时间。该店主要卖一些诸如

MP3

、电子相册、

DVD

播放机之类的小型电器,所以我对很多电子设备也很熟悉。

我现于加拿大的一家新闻网站做兼职。该网站名为加拿大新闻商业网。我在该网站主要工作有广告设计、新闻翻译(英翻中),偶尔也会去一些宴会和活动拍照。

如果你觉得我的技能和经历对你的业务有任何帮助,那么就请给我发个邮件吧(

[email protected]

)。或者在这个页面底下留个言并附上你的邮箱地址。一看到我就会联系你的!

祝好运!



英文那部分好长哇~~~

妈妈说,浪费不好,所以偶不能浪费空间!  
Can I Help You?

I don't know if you are looking for any kind of help, but in case you are, maybe I can be useful!

I am a novice web designer.

But if you don't need a website that's too fancy,

I can help

!

I am quite experienced in registering a domain name (eg. www.something.com), buying web spaces (been buying spaces from famous providers such as Bluehost and Dreamhost), writing HTML static pages (like the one you are seeing now), and installing forum and

blog

systems (been installing WordPress, Joomla, and Discuz!).

I have helped a number of people to build their website, such as the Canadian company Fourth Generation (both English version and Chinese version, aka. 4G) which focuses on renewable energy development.

If you aren't looking for someone to build a website, don't worry, I may be useful in other areas!

As you have already noticed, I am a bilinguist. Fluent in both Chinese and English, familiar in both Chinese culture and North American culture. China has become a huge market for many things, and to do business with the Chinese people, you might find a good translator or interpreter handy.

During my 7 years in Canada, I have been helping the school staff to greet the new comers from China, there had been a lot of them. I interpret the school rules and notices, so that the students can quicker adjust themselves to the new environment.

I have also volunteered myself to translate a famous Chinese made web browser into English. It's called TheWorld Browser by Phoenix Studio, formed by a bunch of young people with very brilliant thoughts. You can visit their "thanks" page to view a list of volunteers, I am the guy called Icy Ice there.



As for working experience,

I have worked at a small electronic store in Toronto. It sells from digital picture frames to DVD players, MP3/MP4s to home theater. Thus I am very familiar with all kinds of electronic devices.

Currently I'm working at a Chinese-Canadian news related website, called Newnews. This fits my major in University of Toronto which is journalism. My primary tasks there are advertisement design and news translation (mainly from English to Chinese). Once in awhile I also go out to dinners and events as a photographer.

If you find any of my skills or experiences useful, don't hesitate to drop me an e-mail (

[email protected]

). Or you know what, simply leave a message and your e-mail addres, I'll make sure that I contact you with my resume.

God bless!
22 条评论